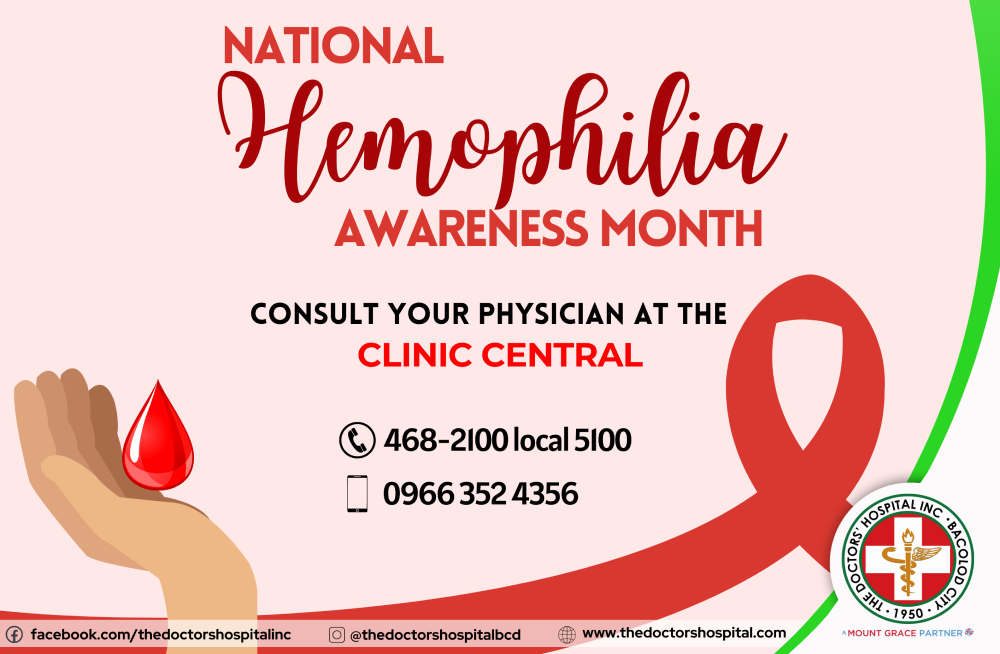 Hemophilia Awareness
April is National Hemophilia Month! This year's theme is "Access for All: Prevention of bleeds as the global standard of care".
National Hemophilia Day or Month is observed to raise awareness for hemophilia and other bleeding disorders.
Schedule regular check ups with your doctor at the Clinic Central for proper assessment and diagnosis.